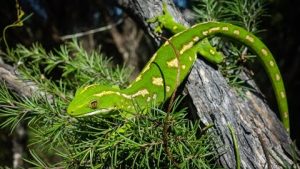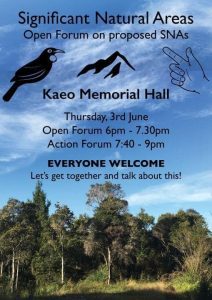 Significant Natural Areas
Feedback period closes midnight Friday 11 June.
Our District is home to a range of unique landscapes, species and habitats, many of which are under threat. Council is required to identify these habitats and to protect them through a District Plan. While there are already rules in the current District Plan to manage these habitats, we are now required to identify these areas and manage them more specifically in a new District Plan.
Last year we collaborated with the other Northland councils on a project to map and identify Significant Natural Areas (SNA) within each District. The new mapping has increased the accuracy and knowledge of these natural areas in Northland. Mapping identifies approximately 42% of our District contains these potentially sensitive environments. This is an increase from around 30% last mapped in the 1990s.
The new mapping project was undertaken by consultant ecologists, Wildland Consultants, using existing literature, inspection of new aerial photography and site visits. The mapped SNAs are included in the Draft Proposed District Plan that will be released in early March 2021.
To have your say complete our online survey. You can also send feedback to submissions@fndc.govt.nz. Feedback closes on Friday 11 June.